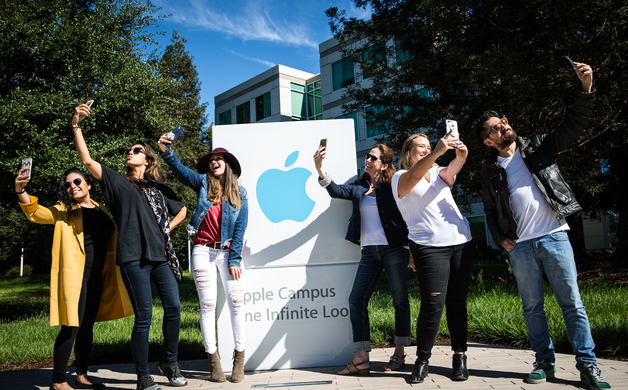 San Francisco may get most of the attention in Northern California, but it is the metropolis of San Jose, just 30 miles south of The City, that buzzes with a palpable energy and entrepreneurial spirit that is contagious. Silicon Valley - the world's epicenter of innovation and technology - is not necessarily top-of-mind when plotting vacation time. It should be. With fine dining, boutique shopping, exhilarating activities, a Mediterranean climate, and a creative vibe, San Jose and the towns of Silicon Valley inspire. Best of all, the luxe hotels that cater primarily to weekday business travelers tend to spoil their weekend guests in the same manner to which the VCs and 'treps are accustomed. Whether exploring Santana Row, cruising through the marine layer atop Skyline Drive, learning more about the origins of your laptop, or reading Wired magazine poolside, a Silicon Valley stay invigorates mind, body, and soul.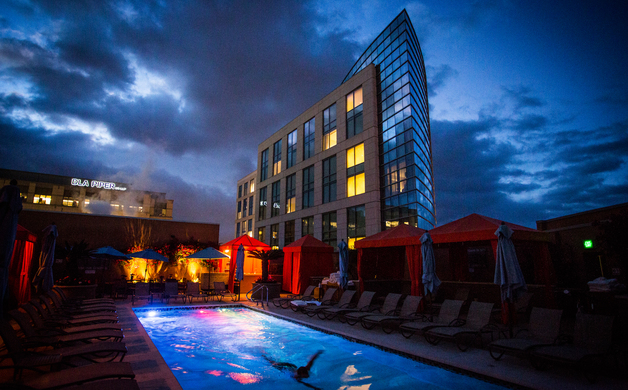 STAY: Nestled at the rear of a large business park off of University Avenue in Palo Alto, the gleaming Four Seasons Silicon Valley at East Palo Alto is the South Bay's best R&R secret. A business traveler mainstay, the urbane five-star spot welcomes exacting Silicon Valley high rollers during the week who relish the spacious and sleek rooms and suites, and large, well-appointed bathrooms. Or maybe it's the in-room Plum wine dispenser that attracts. (The hotel is the only in the nation to offer in-room this on-demand wine-by-the-glass amenity.) Come Friday, the hotel's lighter side is revealed when its red carpet is rolled-out for weekend guests. A new lobby lounge, [esc], features a Friday evening oyster bar and indie pop tunes spun by the hotel's resident DJ. The space converts in the morning to a coffee bar with delicious house made pastries. Work-out in the hotel's fitness center where you can schedule a private yoga session. Book an afternoon massage at the hotel's tranquil spa. Or simply relax by the 3rd floor rooftop pool, where unobtrusive but attentive staff cater to your every need.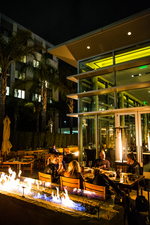 Quattro Restaurant patio
EAT: Don't miss dining at the Four Seasons' signature restaurant Quattro, considered a South Bay under-the-radar gem. Quattro features modern northern Italian cuisine and a famed wine list including more than 300 bottles from around the globe. Don't be surprised to find a tech idol seated at the adjacent table. If beef is your game, head to LB Steak in San Jose's Santana Row shopping district, where you'll find every cut cooked to perfection. Enjoy a glass of hearty cab within the warm and contemporary interior as you watch interested Tesla buyers parade in and out of the automotive innovator's showroom across the way.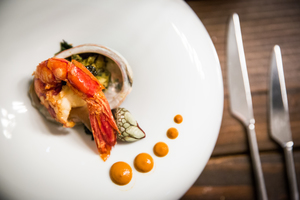 Adega: Delicias do Mar
Michelin rates restaurants in only four US cities: Chicago, New York, Washington D.C., and the San Francisco Bay Area. San Jose is home to one such starred spot – Adega. This lauded, family-owned restaurant is headed by San Jose native Jessica Carreira and her fiancé David Costa. The duo presents a modern approach on classic Portuguese cuisine with dishes made from seasonal ingredients sourced locally. Try either the seven or five course chef's menu with wine pairings for the full Michelin-esque effect. Adega is only the second Portuguese restaurant in the country to be honored by Michelin.