Barbie: The IMAX Experience at The Tech Interactive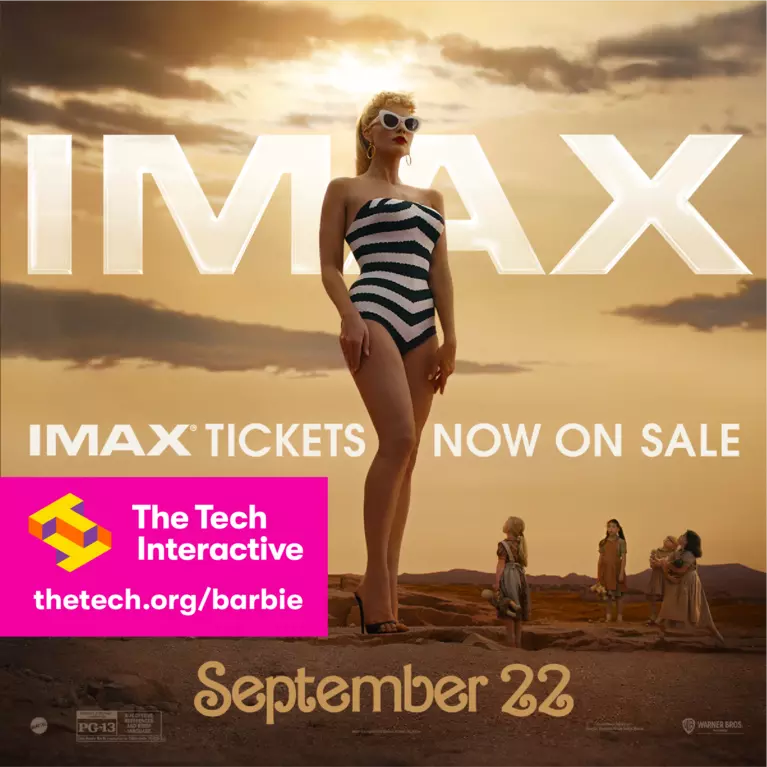 You can still wear pink after Labor Day.
Barbie is coming to The Tech Interactive's IMAX® Dome Theater! Watch the biggest movie of the summer on the biggest screen, along with never before seen post-credit footage! 
About the IMAX Dome Theater: At The Tech Interactive's 280-seat IMAX Dome Theater you'll see, hear and feel more, with the world's first laser projector for a dome theater, 9,000+ square feet of wraparound image and 13,000 watts of digital surround sound. The IMAX dome experience with a laser projector is technically advanced and visually stunning, a one-of-a-kind movie experience.
Showtimes: Friday, Sept. 22nd through Thursday, Sept. 28th
Tickets are on sale now!
PLEASE CONFIRM DETAILS DIRECTLY WITH EVENT ORGANIZER OR BOX OFFICE FOR UPDATES