Symphony San Jose: E.T. - The Extra-Terrestrial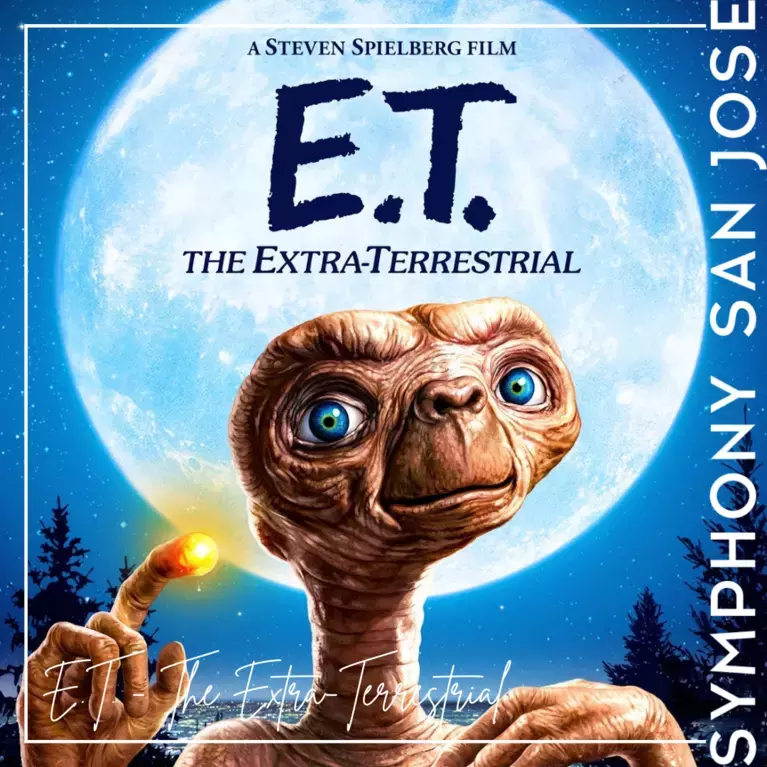 Director Steven Spielberg's heartwarming masterpiece is one of the brightest stars in motion picture history. Filled with unparalleled magic and imagination, E.T. The Extra-Terrestrial follows the moving story of a lost little alien who befriends a 10-year-old boy named Elliott. Experience all the mystery and fun of their unforgettable adventure in the beloved movie that captivated audiences around the world, complete with John Williams' Academy Award-winning score performed live by a full symphony orchestra in sync to the film projected on a huge HD screen!
Check our website and social media for more information about our pre-concert festivities!
Tickets and information at symphonysanjose.org
PLEASE CONFIRM DETAILS DIRECTLY WITH EVENT ORGANIZER OR BOX OFFICE FOR UPDATES
Website
Ticket
Contact
Symphony San Jose
Where
Center for the Performing Arts
255 Almaden Blvd.,
San Jose
,
CA
95113
Neighborhood
Category