Winchester Mystery House Holiday Candlelight Tour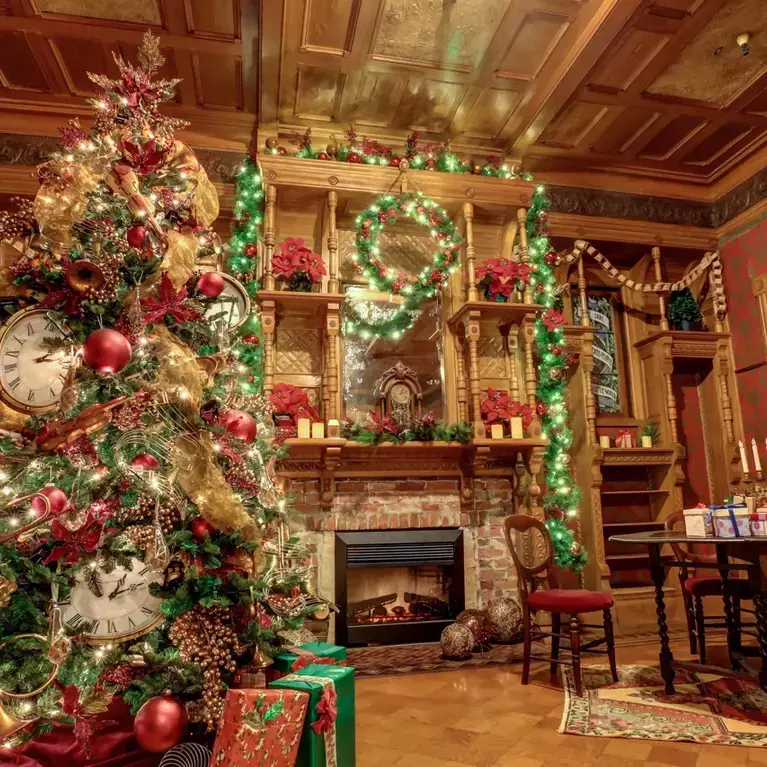 Photo Credit: Winchester Mystery House, LLC
Light up your holiday with a Holiday Candlelight Tour at Winchester Mystery House. On Saturday nights starting November 25th through December 30th, experience the magic of the season as you journey through the beautifully decorated mansion, lit up by the warm glow of candlelights. 
As you explore the decked out halls of one the grandest mansions in California with a nighttime open house style holiday tour, you might also uncover some tales of ghostly encounters and Victorian traditions, adding a layer of intrigue to your experience. Whether you're seeking a romantic evening, a family outing, or simply a dose of holiday charm, our Holiday Candlelight Tour is the perfect choice!
Plus, make sure to stroll through the estate and stop by the Menagerie Oddities Market, open only during Holiday Candlelight Tour nights! With a variety of unique vendors, you are sure to find the perfect gift.
Price: $44.99 adults, $19.99 children 5-12.
Please note children under the age of 5 will be given free admission, but will need to accompanied by an adult with a purchased ticket.
PLEASE CONFIRM DETAILS DIRECTLY WITH EVENT ORGANIZER OR BOX OFFICE FOR UPDATES
Website
Ticket
Where
Winchester Mystery House
525 S. Winchester Blvd.,
San Jose
,
CA
95128
Neighborhood