calero reservoir county park
Calero Reservoir County Park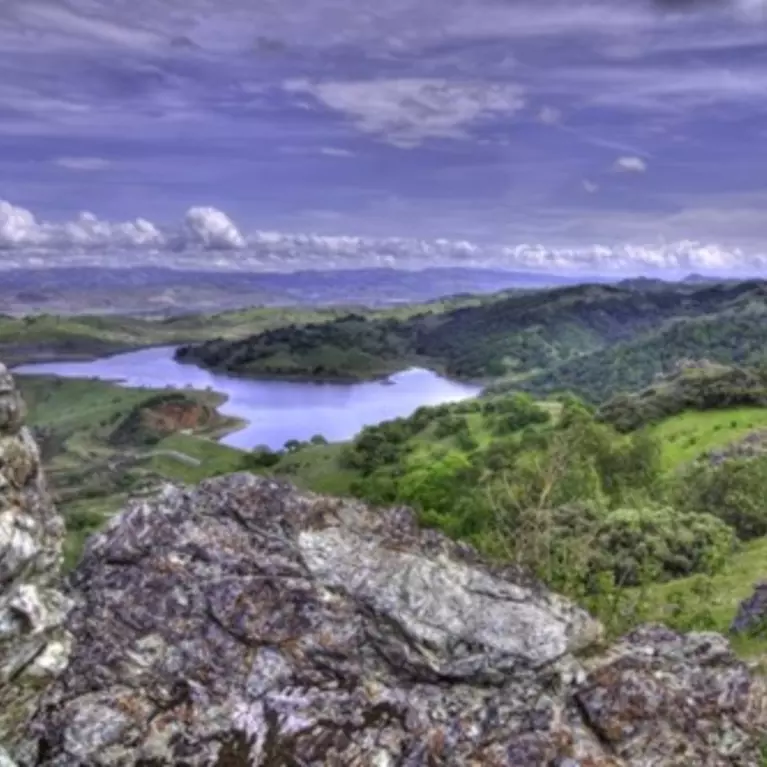 Once part of the Pueblo lands of San Jose, this approximate 4,471 acre park is nestled in the eastern foothills of the Santa Cruz Mountains. Two distinct areas define this park: Calero reservoir, which offers a host of water-oriented recreational activities, and the adjoining "back country" which reveals to the visitor California Oak woodland, chaparral, riparian plant communities and associated wildlife habitats.
The reservoir is open year-round to both power and non-power vessels. Power boating, sailing, fishing, water-skiing and jet-skiing are all activities for which Calero Reservoir is ideally suited. Due to mercury levels in the fish, only catch-and-release fishing is permitted. Two sites near the water's edge include picnic tables and barbecues, and are available on a first-come, first-served basis.
The back country offers 18.9 miles of trails available to hikers and equestrians. At the trailhead is a large staging area , which can accommodate vehicle and equestrian parking and is adjacent to the park office. Bicyclists can now enjoy the 0.5-mile segment of the Serpentine Loop Trail that connects to Longwall Canyon Trail in the Open Space Authority's Cañada del Oro Open Space Preserve. During the months of March, April and May the "back country" offers a spectacular display of wildflowers. In addition, the park offers breathtaking views of southern Santa Clara County and the surrounding Santa Cruz Mountain Range.

PLEASE CONFIRM DETAILS DIRECTLY WITH BUSINESS FOR UPDATES
Contact
23205 McKean Road
San Jose
,
CA
95120
Category