Casino M8trix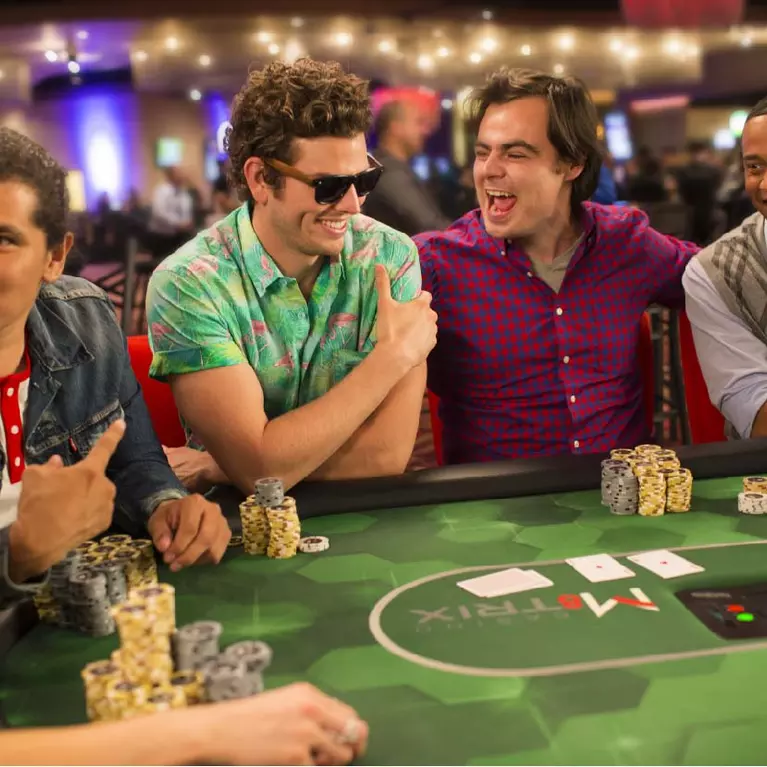 For a world-class gaming experience, look no further than Casino M8trix, the premiere entertainment destination in San Jose and Silicon Valley. Open 24/7, Casino M8trix has non-stop action at your favorite gaming tables such as Baccarat, Blackjack, Three-Card Poker, and no-limit Texas Hold 'Em.
Guests can also visit the Zone 8 Sports Bar & Grill and explore a diverse menu of American and Asian fare, while enjoying your favorite draft beers, wines and spirits. Plus, catch the biggest sporting events on the massive 200″ HD screens, or one of the many HD flat screens throughout the casino floor.
Whether playing the tables, enjoying delicious cuisine, watching the big game, or dancing the night away, Casino M8trix offers a sensational VIP experience for those looking for an evening of electrifying fun!
If you are looking to host a corporate event or special party, you should consider Casino M8trix's Event Tower – located on the fifth through seventh floors of Casino M8trix's high rise building and featuring luxurious meeting and event spaces with picturesque views of Silicon Valley. These rooms are ideal for wedding receptions, birthday parties, anniversaries, and any number of corporate events. With an on-location Event Coordinator and full-service catering menu, each of these three floors has space to accommodate groups from two to 150 people.

PLEASE CONFIRM DETAILS DIRECTLY WITH BUSINESS FOR UPDATES