Coyote Creek Trail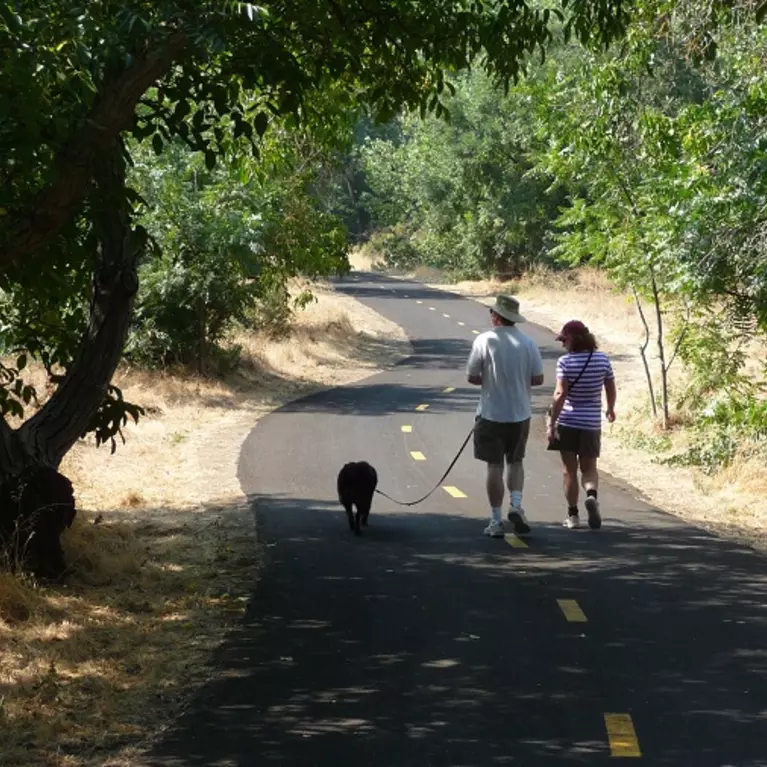 The Coyote Creek Trail is one of the longest trail systems extending from the Bay to the City's southern boundary. At this time, you can access a northern portion of the trail system from Highway 237 Bikeway to Montague Expressway. A short downtown portion travels through Selma Olinder Park. The southern portion begins at Tully Road and extends southward through county jurisdiction and reaches Morgan Hill. The Coyote Creek Trail provides views of the waterway, and urban and rural settings.
18.7 miles (total distance, but not connected)
Northern Reach: Gravel – Highway 237-Montague Expressway (1.4 mi.) 
Central Reach: Paved – William St-Hwy 280, in Selma Olinder Park (0.5 mi.)* 
Southern Reach: Paved - Tully Road-Morgan Hill, near Anderson County Park (16.8 mi.) 
See website for maps and parking locations. Note: dogs are allowed, but must be on a short 6' leash and under owner's control at all times.
Operating Hours/Days
Trails are open one hour before sunrise and one hour after sunset.
PLEASE CONFIRM DETAILS DIRECTLY WITH BUSINESS FOR UPDATES
Contact
San Jose and Morgan Hill
San Jose
,
CA
95138
Neighborhood
Category