Montalvo Arts Center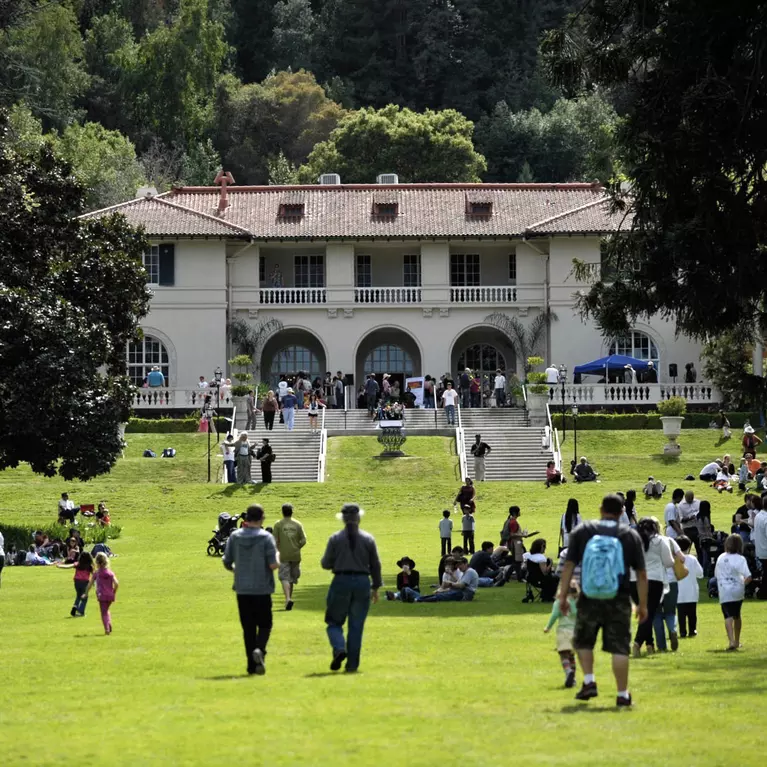 A 104-year-old architectural landmark set against the Santa Cruz Mountains, the historic Villa Montalvo is surrounded by exquisite gardens, an arboretum, and miles of hiking trails. Our grounds are open to the public for free! Come take a hike up to Lookout Point for an amazing view of Silicon Valley, engage with outdoor art installations, or have a picnic on the Great Lawn. In the mood to see a show? Montalvo presents a diverse array of world-class performers in a variety of musical genres, comedy, theatre, dance, and other performing arts in the beautiful outdoor Lilian Fontaine Garden Theatre, the intimate 300-seat Carriage House Theatre, and the historic Villa. Montalvo also presents a wide array of public festivals, arts classes for all ages, literary events and more. The historic Villa is open to the public by appointment only—please call the Box Office at 408-961-5858 to arrange a tour.
Also, for more than 50 years, Montalvo has been the Bay Area's preferred rental location. With a wide range of facilities available for use during the day or evening, we can accommodate groups from four to 2,000. Whether you're planning a corporate picnic, product launch, or even a private concert, we will help make your event truly unforgettable! Montalvo is five minutes from Hwy 17 and Hwy 85; 10 minutes from 280; and 20 minutes from downtown San Jose. We have an exemplary list of caterers and preferred vendors available upon request. Click here to download a rentals overview packet.

Operating Hours/Days
Park Hours:
April 1 - September 30
Mon-Thurs: 8am -7pm 
Fri-Sun & holidays: 9am-5pm 
October 1 - March 31
Mon-Thurs: 8am-5pm 
Fri-Sun and holidays: 9am-5pm
NOTE: The park may close on certain holidays, and up to 2 hours early for concerts and evening events.
Box Office Hours:
Mon-Fri: 10am-4pm
Please see HERE for a full list of events.
PLEASE CONFIRM DETAILS DIRECTLY WITH BUSINESS FOR UPDATES