Sikh Gurdwara Sahib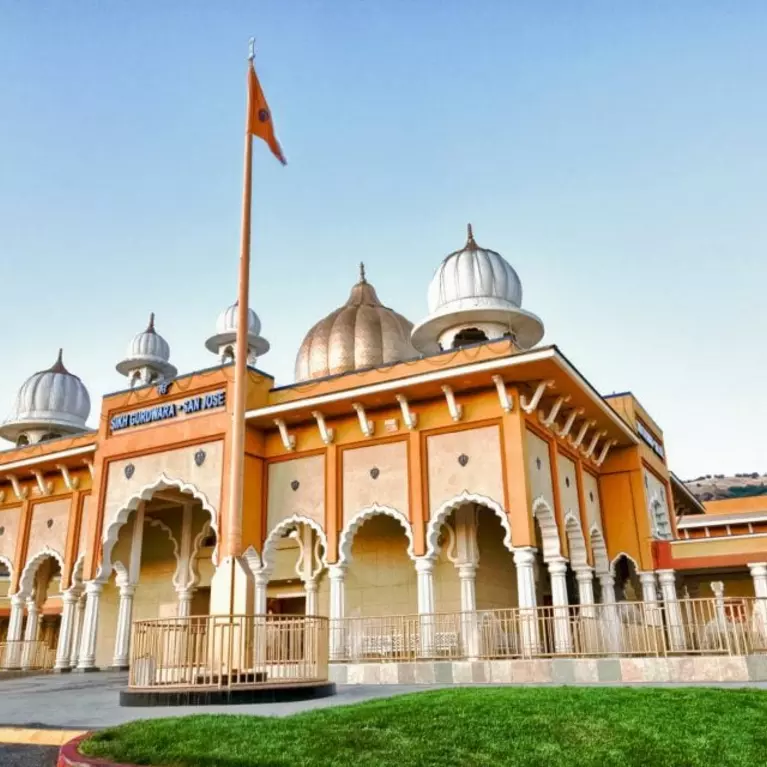 Jit Singh Bainiwal, Teja Singh, and late Pyara Singh Obhi along with the other dedicated sevadars from the community founded the Sikh Gurdwara San Jose in 1984. The property sits on forty acres in the Evergreen neighborhood overlooking Silicon Valley with beautiful views during the day and twinkling city lights at night. It is the largest Gurdwara in North America and the largest Sikh center of worship outside of India's Golden Temple.
Sikhism was founded in the Punjab region in India in the 15th century and broke from Hinduism due, in part, to its rejection of the caste system. In accordance with Sikhism, all people of all religions are welcome at the Gurdwara. Before entering the main worship center, complimentary head coverings are provided along with a place to wash your hands, and then guests can then enter, men and women separately into the main area to participate in the program and listen to the teachings of the Guru.
This facility is open to the public to come share a meal, enjoy a service, and take photos from the stunning viewpoint overlooking the entire South Bay area and San Jose's city lights at night.
PLEASE CONFIRM DETAILS DIRECTLY WITH BUSINESS FOR UPDATES