San Jose Woman's Club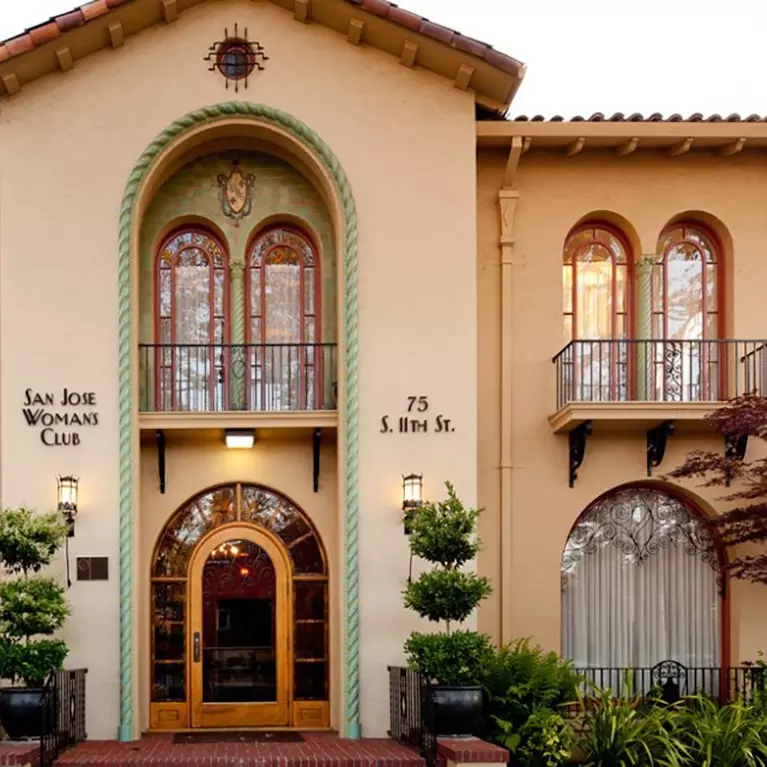 The San Jose Woman's Club, one of California's oldest women's organizations, was established in 1894 as part of a nationwide social movement of women's clubs that combined self-improvement with voluntary community work, addressing needs that interested women, such as kindergartens, libraries, and parks. 

The Clubhouse, at 75 S. 11th St. in downtown San Jose was built for the Club in 1929 and is the third home of SJWC. The Clubhouse is available for rental for special occasions, meetings, and community events. 

Today, the San Jose Woman's club is no longer a same-sex organization, but it continues to focus on supporting women and the community by maintaining an active calendar of events, providing leadership and mentoring for women, scholarships for local students, funding local and women's charitable organizations, preserving its historic Clubhouse and performing charitable work. 
PLEASE CONFIRM DETAILS DIRECTLY WITH BUSINESS FOR UPDATES