Hapa's Brewing Company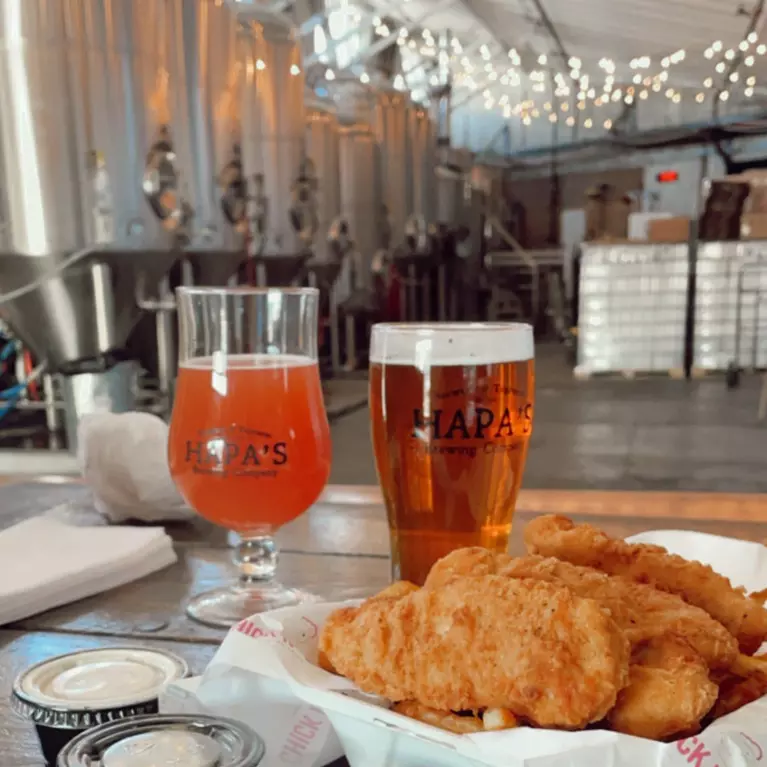 Hapa is the Hawaiian word for "mixed," a word very applicable to brewing beer.  Hot water is mixed with malted barley to create wort.  Hops are mixed with wort during the boil to add flavor and aroma.  Yeast is mixed with the cooled wort to ferment sugars and make beer.  Hawaiians also use the word hapa to describe people of mixed cultural backgrounds.  Taken in this context, the word is also very applicable to the founders of Hapa's Brewing Company. 
Brian and Derek started homebrewing in 2007. Over the course of the next eight years the two would join the workforce, move to San Francisco, and meet their future wives, but never stop making award winning homebrew or thinking about Hapa's Brewing. In 2012, the two would meet Peter Burrell, owner and head brewer of Dempsey's Restaurant and Brewery in Petaluma. On August 24, 2015, they signed the lease for the future home of Hapa's Brewing and opened on a rainy Wednesday in January 2017.
Amenities
Breakfast
Dinner
Lunch
Meeting Venue
Outside / Patio Dining
PLEASE CONFIRM DETAILS DIRECTLY WITH BUSINESS FOR UPDATES