spencers steaks and chops
Spencer's for Steaks and Chops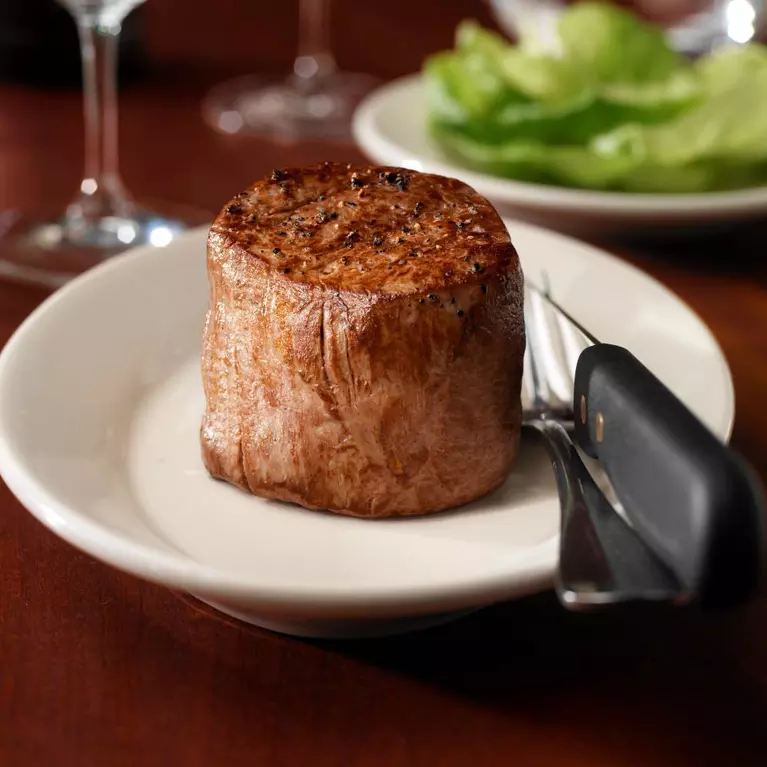 Savor hand cut, aged, and seared to perfection steaks at Spencer's for Steaks and Chops, DoubleTree by Hilton Hotel San Jose's ultimate steakhouse restaurant.
This warm and inviting San Jose steakhouse offers an eclectic menu with a mouthwatering range of meat options including: Filet Mignon, succulent Lamb Chops, Double-Cut Pork Chops, Organic Chicken and the renowned Boneless Ribeye for which Spencer's is named. Seafood favorites include Sterling Salmon and Alaskan Halibut while pasta lovers enjoy our handmade goat cheese tortelli. Each innovative dish is expertly prepared, comprising quality, fresh and local ingredients with an indisputably creative flair.
Follow your main meal with a delicious, freshly made dessert at this San Jose, CA restaurant. You can also choose from an extensive selection of fine wines, handcrafted cocktails and martinis, and craft brews to complement your meal.
Spencer's for Steaks and Chops offers an ideal setting for special occasions, romantic dinners, or simply quality time with family and friends. Enjoy impeccable service, bold flavors and contemporary style at this premier restaurant in San Jose, CA.
PLEASE CONFIRM DETAILS DIRECTLY WITH BUSINESS FOR UPDATES
Contact
2050 Gateway Place
San Jose
,
CA
95110
Neighborhood
Category