taurinus brazilian steakhouse
Taurinus Brazilian Steakhouse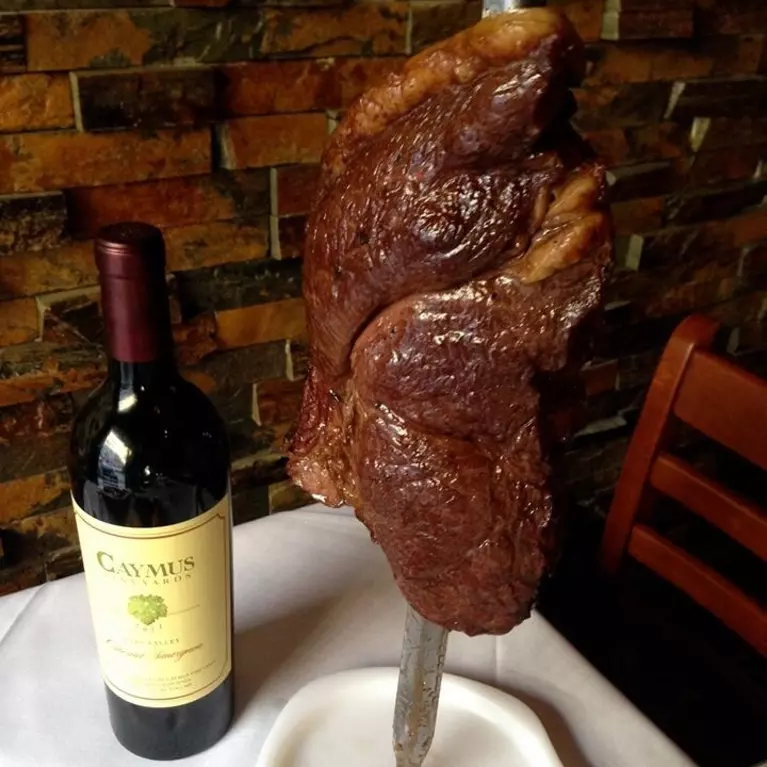 Taurinus Brazilian Steakhouse is proud to share the traditions, culture and food of southern Brazil. Rodizio is a popular Brazilian style barbecue, a continuous service of a wide variety of different cuts of beef, pork, lamb and chicken that is slowly cooked with special grills to preserve all their natural juices and flavors. You may enjoy as much as you like, all for one fixed price.

Enjoy this gastronomical adventure called Rodizio along with the unique style and tradition of the Brazilian Gaucho. We suggest you start with a light salad course, and then signal the Gauchos that you are ready to begin the Rodizio by turning the card on your table to the green side. To take a break, simply turn the card to the red side. Don't forget there are many other meats to follow and you may request as many servings as you like.
The Rodizio includes unlimited visits to our gourmet buffet with a wide variety of fresh vegetables, seafood, imported cheeses and unique salads plus our delicious Brazilian hot dishes. Fried bananas, mashed potatoes and warm cheese bread are also served to your table.
PLEASE CONFIRM DETAILS DIRECTLY WITH BUSINESS FOR UPDATES