Winchester Mystery House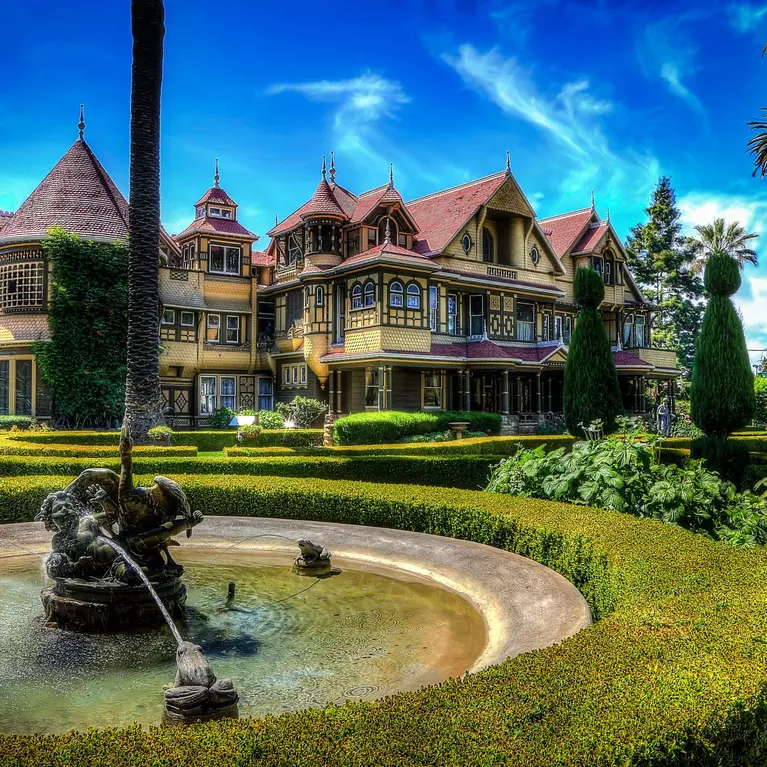 The Winchester Mystery House is the beautiful but bizarre mansion built by Sarah Pardee Winchester, heiress of the Winchester Repeating Arms fortune. Construction began in 1884, and didn't stop for 38 years until her death in 1922. Tormented by the guilt of victims lost to the Winchester Rifle, Mrs. Winchester built the dizzying Victorian-style structure with many odd and mysterious features. Doors that open to walls, stairways that lead to the ceiling, and many more oddities in the massive 160-room mansion. Was she simply interested in architecture, or haunted by spirits?
Open to the public since 1923, the Winchester Mystery House offers daily guided tours of the estate where guests will have the opportunity to explore the mystery and unlock the secrets to the world-famous home. Also on the estate, Axe Throwing, Annual Public Events, and the seasonal Halloween experience, Unhinged.
PLEASE CONFIRM DETAILS DIRECTLY WITH BUSINESS FOR UPDATES