Le Papillon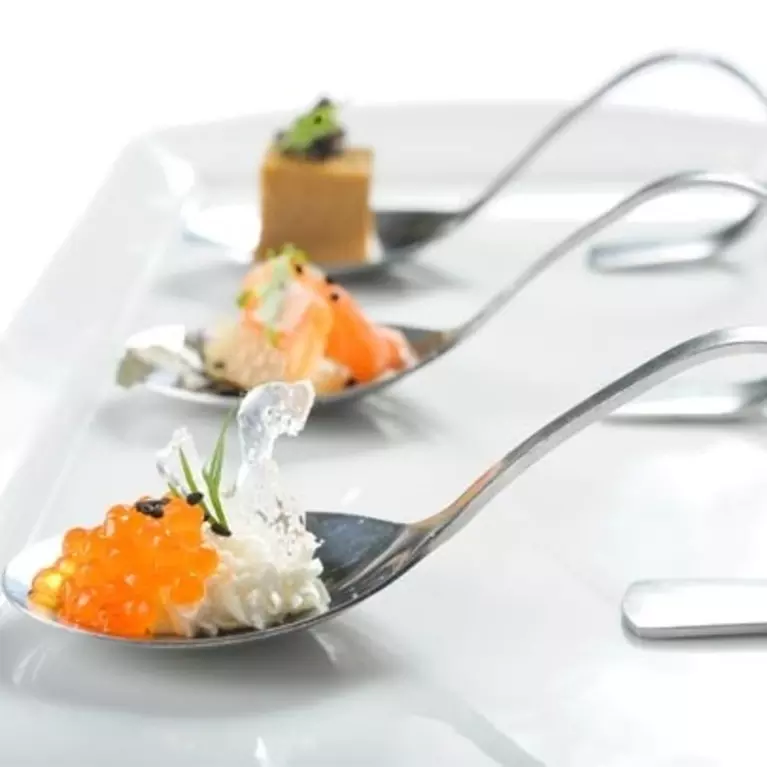 In the spring of 1977, Le Papillon was established on a bustling street corner in what was to become Silicon Valley. Owner Mike Mashayekh was driven by a single goal - to create one of the finest restaurants in the Bay Area. The restaurant quickly flourished, building a loyal clientele with a taste for fine dining. With the technology boom of the late seventies, Le Papillon became the favorite restaurant for a new breed of executives from companies like Apple, Intel and Tandem. As the hi-tech industry evolved, so too did the restaurant. Frequent upgrades to the menu and wine list, as well as several remodelings, helped Le Papillon set the standard for food, service and atmosphere in the South Bay Area.
Chef Cooper credits reading, experimenting and, above all, travel for the development of his style of cooking. He has taken numerous trips to Europe, the Pacific and Asia, which has influenced and broadened his understanding of the world of food as a whole. But his visits to France have proven most inspirational in the development of his cuisine at Le Papillon.
Under his tenure the menu has evolved to include a tasting menu, as well as an a la carte menu. Both menus change often, allowing Scott to use the finest seasonal, sustainable and often organic, ingredients at their peak. It is his ability to blend the old world with the new, creating world class dishes that have helped earn Le Papillon accolades from the Zagat, DiRona, Michelin, The San Jose Mercury News and The Silicon Valley Concierge Association.
Operating Hours
Mon-Sun: 5:30pm-9pm
PLEASE CONFIRM DETAILS DIRECTLY WITH BUSINESS FOR UPDATES